e-Masters in Climate Finance and Sustainability Course Overview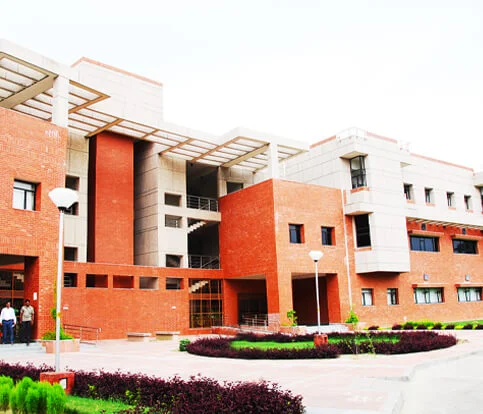 Climate change concerns have given rise to the field of carbon finance, giving sufficient emphasis on carbon management through cap-and-trade and carbon offsets. There is a rising effort across the globe to develop an emission trading platform like EU-ETS, and India, after enacting the Energy Conservation (Amendment) Act, 2022, is planning to have its carbon trading platform.
Carbon Management is a trending field, and implementing National Determined Contributions (NDCs), which is at the heart of the Paris Agreement, will play a critical role, especially for carbon-intensive firms, such as power, cement, and oil companies.
Considering the rise of climate concerns, climate finance is expected to create a strong demand for carbon management professionals across industries through either voluntary carbon market or carbon accounting standards. All these fields are expected to grow in India and abroad.
Another interrelated domain seeking much attention is the ESG (Economic, Social, and Governance) disclosure standards, which vary across countries. There is a strong demand for ESG professionals in the country, and specialized training is one of the main demands of the industry. The triple bottom line – profits, people, and planet focus has created opportunities for different roles and offers scope for certified ESG professionals for consulting firms, construction, real estate, investment firms, manufacturing, ancillary industries, and NGOs.
There is also a massive mismatch between industry demand and the supply of expert and domain-specialized professionals in the trending fields of carbon management and ESG. In order to fill this gap, IIT Kanpur has developed a specialized masters degree programme on carbon management and sustainable finance.
The Masters in Climate Finance and Sustainability course is designed to provide in-depth training and exposure to carbon management, ESG, and green finance in a one-year, fully online programme. The flexible curriculum and self-paced learning opportunities are salient features suitable for working professionals. The live and interactive sessions are highly useful for engaging in discussion and practical learning.
The masters programme on carbon management and sustainable finance also offers an opportunity to be part of IIT Kanpur's active academic environment through a campus immersion program that includes visits to various facilities, including mentorship for startups and placement assistance.
Graduation Ceremony at IIT Kanpur Campus